Maserati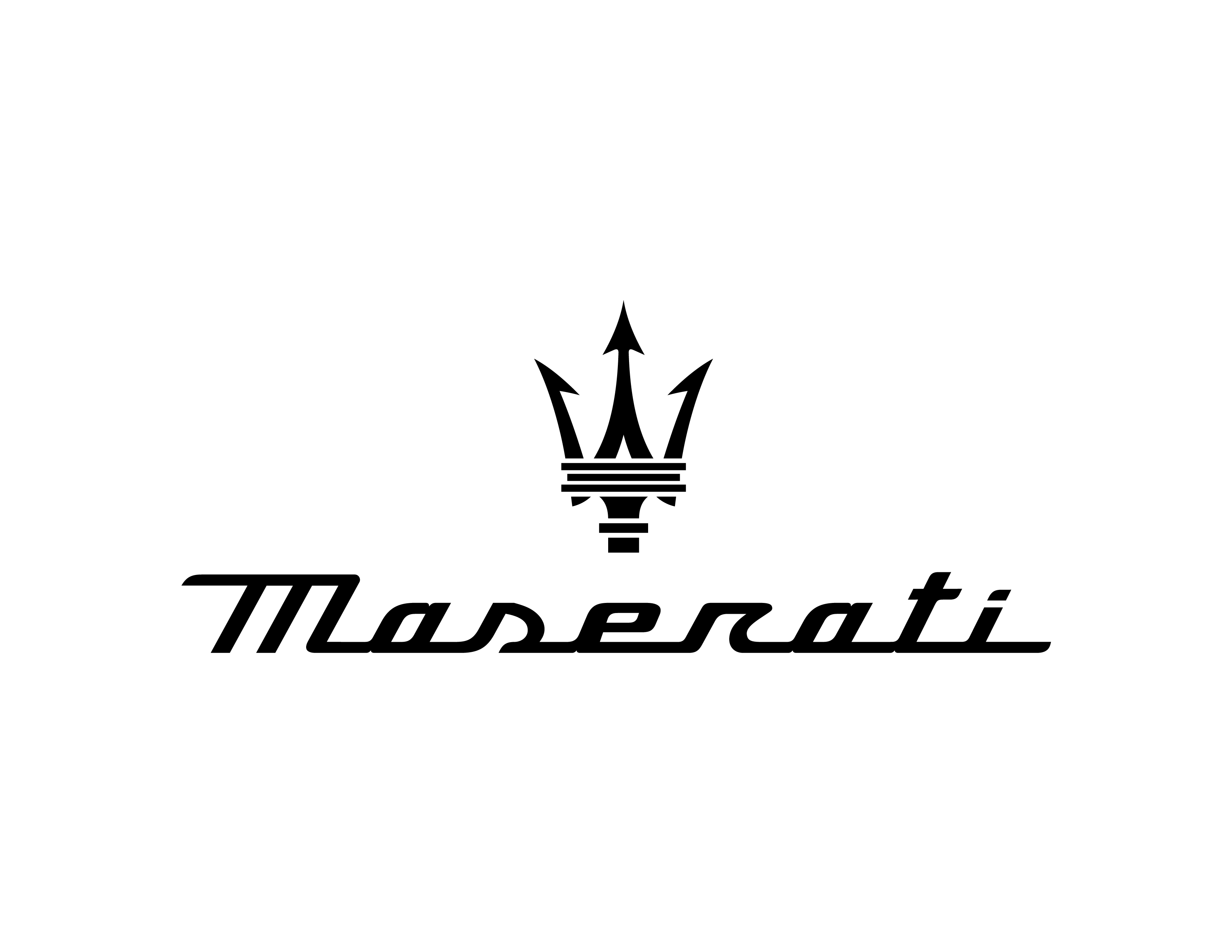 Trial Information
All Access Trial Subscription
All SiriusXM-equipped new Maserati vehicles will receive a 12-month trial subscription to our best package, SiriusXM All Access. With the All Access trial subscription, customers get to enjoy the widest variety of entertainment, anytime, anywhere they want it—in and out of their vehicle.
Certified pre-owned (CPO) and eligible pre-owned1 vehicles include a 3-month trial subscription to the All Access trial package.
Infotainment Services
All properly equipped new Model Year 2020 vehicles with navigation systems will also receive a 5-year trial subscription to SiriusXM Traffic and Travel Link (where available). Eligible pre-owned vehicles include a 3-month trial subscription. *NO infotainment services available for new Maserati vehicles beginning in Model Year 2021.
---
1 Dealer enrollment required: To receive this trial benefit across your non-CPO used inventory, dealers need to enroll in this free program at siriusxmdealerprograms.com .
All Access Trial
Ad-Free Music
The deepest variety of music, ad-free.
Sports
More games, more sports, more coverage than anywhere.
Entertainment
The most extensive entertainment coverage and original, exclusive talk channels.
Comedy
Every kind of comedy, with something to make you laugh.
News
The most complete news coverage.
View the Full SiriusXM Channel Lineup
Customers can also listen outside the vehicle online, on the app and at home on connected devices with their All Access trial subscription. They get even more channels online and on the app with ad-free Pandora® stations, 100+ ad-free Xtra channels of music made for any mood, occasion or activity, SiriusXM video and the best collection of exclusive and non-exclusive podcasts. Just send them to siriusxm.com/getallaccess to learn more and get their login credentials.
Hear us in the car, at home, and on the go
Satellite and online lineups vary slightly
Top Channels
News/Public Radio (News/Politics)
Availability
MY 2021
| Model | SiriusXM All Access Trial Subscription | SiriusXM with 360L |
| --- | --- | --- |
| Quattroporte | | |
| Ghibli | | |
| Levante | | |
MY 2020
Model
SiriusXM All Access
Trial Subscription
SiriusXM Traffic and Travel Link®
Trial Subscription
GranTurismo
Quattroporte
Ghibli
Levante
Activation
Factory Installed
All new vehicles are factory activated, which means they will arrive on your lot fully functional. The demo service will automatically convert to a consumer account with a 1-year trial via the Retail Delivery Record process. (Please ensure the RDR is complete with accurate customer contact information, including email address.) If a vehicle radio is not active, follow the pre-owned activation instructions.
Pricing
Complete pricing information can be found at siriusxm.com/subscriptions
Satellite Radio: Plans to suit every need, starting at $12.99/month1 SiriusXM
Infotainment: Pricing starts at $1.99/month2
Save on additional subscriptions: Subscribers can get our Family Discount on up to four additional satellite radio subscriptions
Annual and longer plans: Subscribers may save more on their introductory term when buying certain multi-year subscription plans
1 2 Other fees and taxes apply. See Offer Details at the bottom of the page.
Delivery Checklist
Verify the radio is active
Hand the customer a brochure with channel guide
Demonstrate SiriusXM services and preset a few favorite channels
Tell them SiriusXM will contact them
Tell them about the trial and that listening outside the vehicle is included, just visit siriusxm.com/getallaccess to get started
Send them off listening to SiriusXM
Returning Customers
1
Remind current SiriusXM subscribers to visit siriusxm.com/transfer or call the dedicated Loyal Listener Hotline at 1-855-236-9236
2
Customers may add a new vehicle to their account, transfer any unused service, or deactivate a vehicle they no longer own
3
Make sure customer has both the old and new vehicle Radio IDs handy
SiriusXM with 360L gives your customers a more rich, diverse and exclusive experience than ever before. Plus, innovative features that make it easy to discover and enjoy exactly what they want, when they want, in their Maserati vehicle, on the SiriusXM app, and at home on compatible connected devices.

Features Include:

On Demand: Choose from thousands of hours of On Demand shows, performances and interviews, available for the first time ever in their vehicle, so they never have to miss a moment.
Ad-free Pandora Stations: For the first time in their vehicle, easily create their very own ad-free personalized music stations. Then give a thumbs up or down to subsequent tunes to customize their listening experience.
Personalized "For You" Recommendations: Search less and enjoy more — your customers get personalized recommendations of channels and On Demand episodes, curated just for them based on their listening history.
Live Sports Category: Find all NFL, MLB®, NBA, NHL®, college football and basketball games — in pre-game, in-progress or final states — in one location for quick access to the action.
Related: Get recommendations of channels, shows, and Pandora stations related to what they're currently listening to.
Voice Search: Find artists, channels, and On Demand shows using just their voice, without taking their hands off the wheel.
Profiles: Create up to 5 listener profiles with every user's SiriusXM settings, personalized recommendations and listening history.
Genre Category Menus: Easily browse and find the genre of channels and other content that fits their mood.
Direct Tuner: Just enter in the channel number and get right to a favorite channel.
Linear Tuner: View and swipe quickly through the entire channel lineup, then tune to a channel with just a touch.
Infotainment
In addition to the All Access package, customers will also get the following Infotainment services on properly equipped vehicles: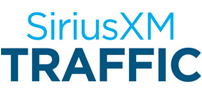 Don't Drive Through Traffic. Drive Around It.
Continuously updated incident coverage of most major roadways nationwide
Alerts on major accidents, construction and road closings
Color-coded roads show traffic speed in major metro areas
SiriusXM All Access: Features & Benefits for Maserati Vehicles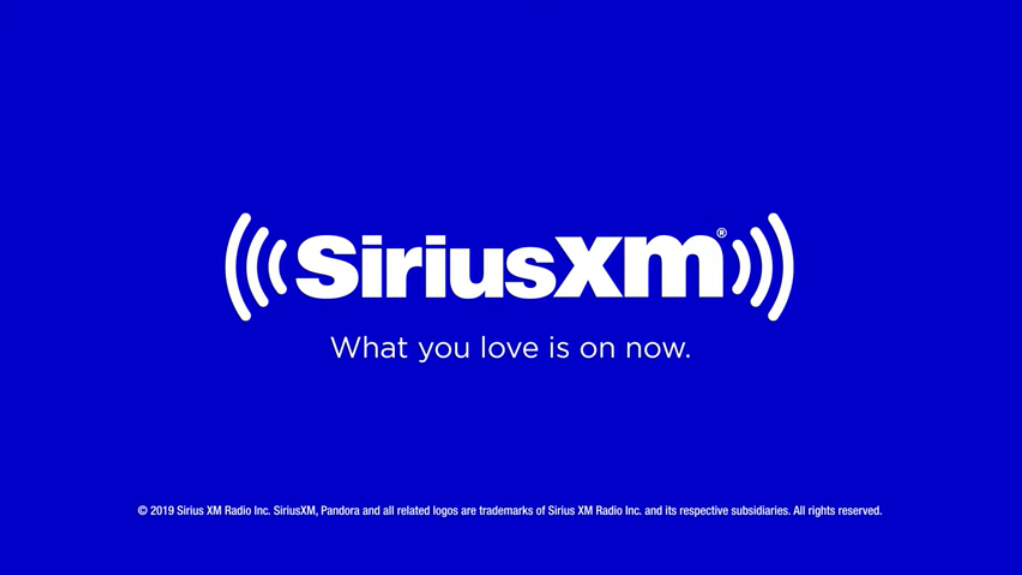 SiriusXM All Access: Features & Benefits for Maserati Vehicles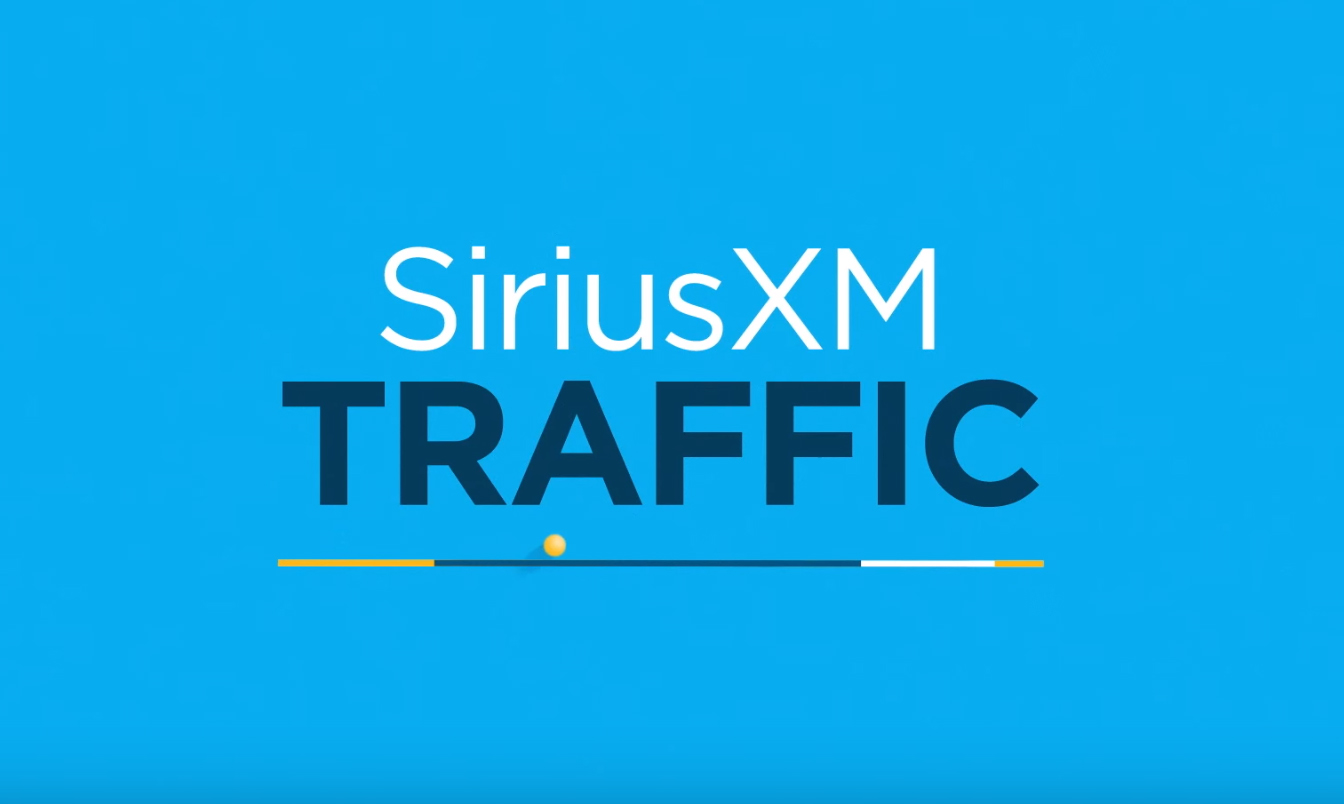 SiriusXM Traffic for Maserati Vehicles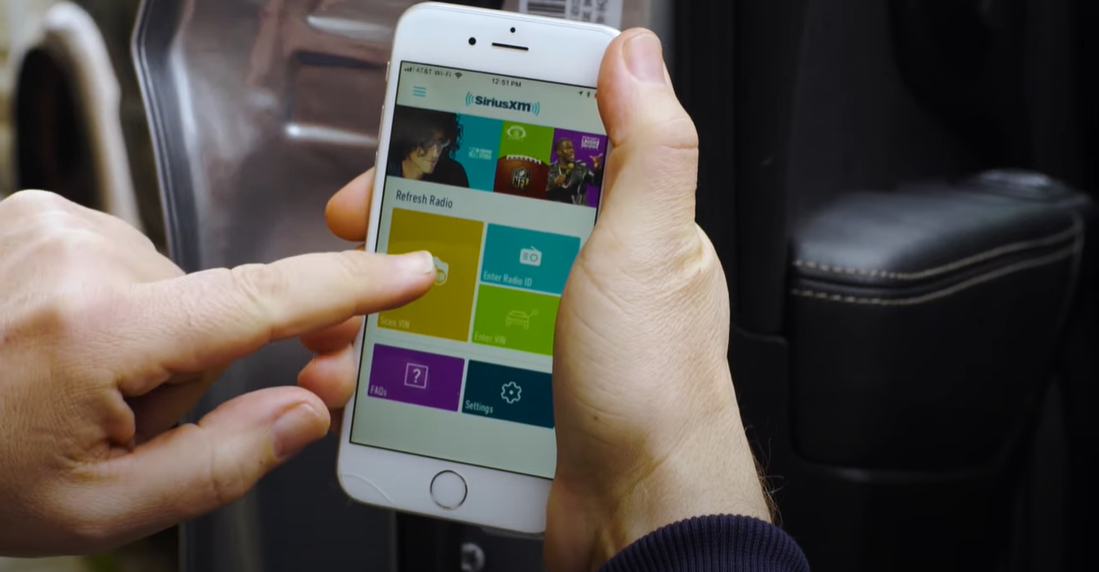 Get the Improved SiriusXM Dealer App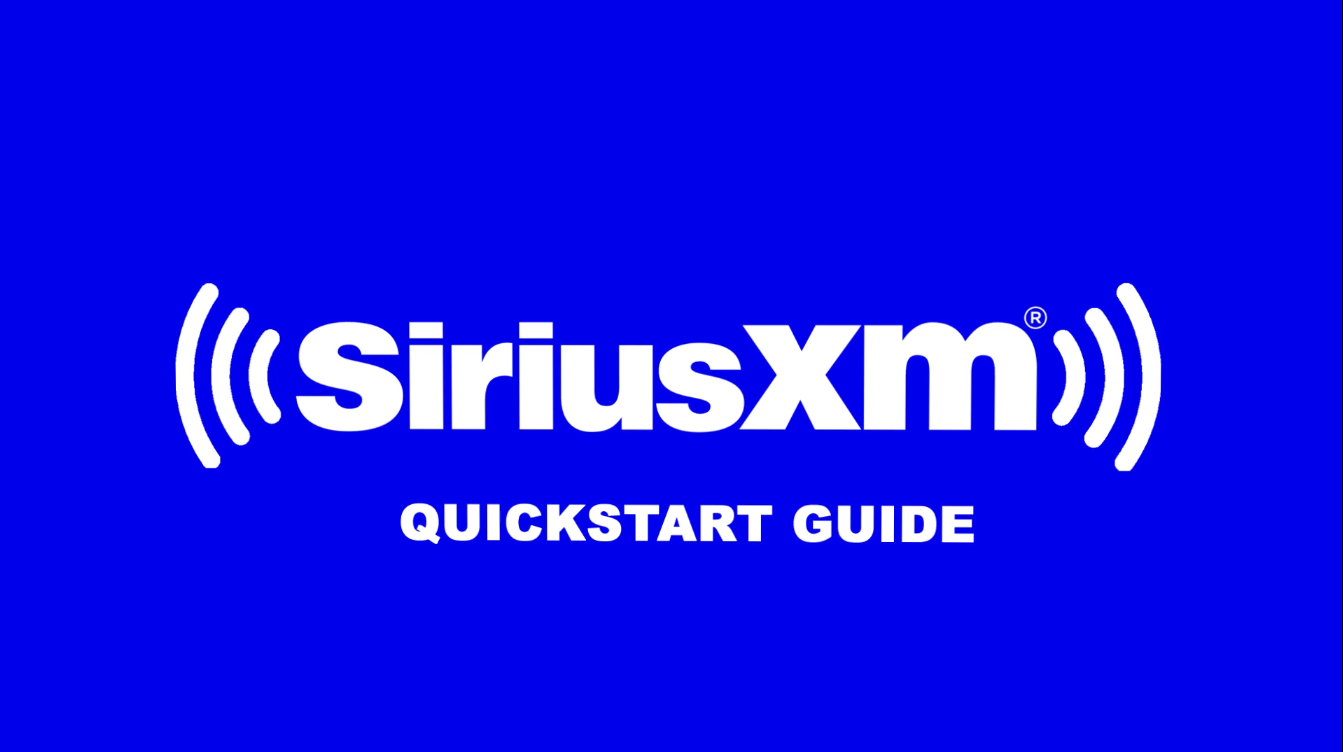 SiriusXM Quick Start Guide
Order Merchandising Materials
Contact your SiriusXM Regional Manager to order merchandising materials. Select your state from the dropdown. Or order directly from the SiriusXM eStore. If it's your first time ordering, you will need to set up an account with a username and password. Click "Sign Up here" to get started.
Contact Your SiriusXM Regional Manager
Offer Details
If your customer decides to continue service after their trial, the subscription plan they choose will automatically renew thereafter and they will be charged according to their chosen payment method at then-current rates. Fees and taxes apply. To cancel they must call us at 1-866-635-2349.
See our Customer Agreement for complete terms at www.siriusxm.com
. All fees and programming subject to change. Your customers may be eligible for a Family Discount subscription rate if they already have and maintain a qualified full-price subscription plan. Promotional or discount-priced plans do not qualify for additional audio discounts or reduced rates.
SiriusXM, Pandora and all related logos are trademarks of Sirius XM Radio Inc. and its respective subsidiaries. Other marks, channel names and logos are the property of their respective owners. All rights reserved.